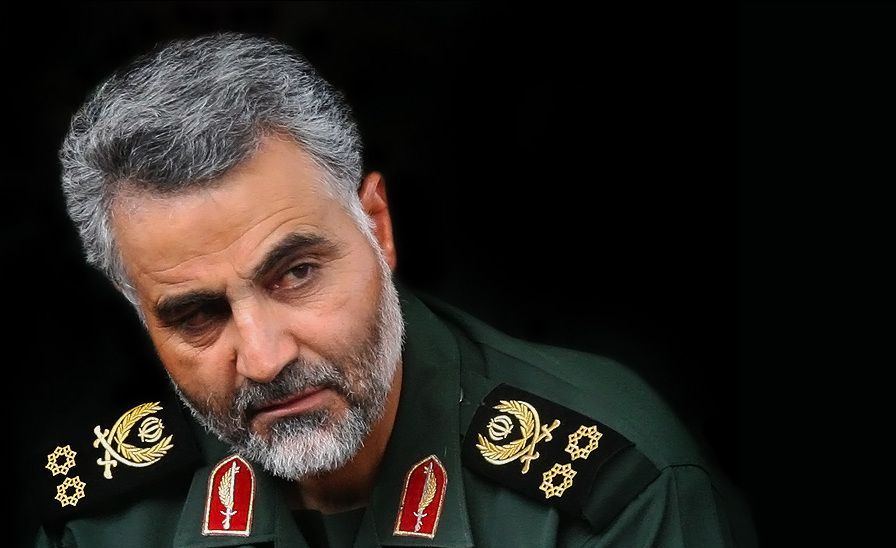 Does politics always stop at water's edge?
One of the great received ideas in American public life is that the world of national security is somehow hermetically sealed off from that of domestic politics. During the Cold War, the refrain was politics had to stop "at the water's edge." Back then, the potential for nuclear conflagration with the Soviet Union – an essentially unwinnable war, as both sides knew – chastened U.S. politicians and policy-makers. But the line between national security and politics is sometimes more porous than many will admit.
Recall some of the reporting on the Trump administration's planning for, and eventual execution of, a lethal strike on Iranian spymaster (and uniformed general) Qasem Soleimani in January 2020. At the time, President Trump was facing his first impeachment trial in the Senate for attempting to extort Ukraine by withholding military aid until Kyiv produced dirt on the Biden family. Mr. Trump's support among GOP senators seemed to be wavering. He needed to circle the wagons.
Hypocrisy is a tribute that vice pays to virtue
Multiple outlets reported that Mr. Trump explicitly factored in politics into the killing. I later independently confirmed that he thought killing Soleimani would shore up his support in the Senate during impeachment. I recall discussing this reporting – which I heard from a former official I consider highly credible – with other Trump-era officials who agreed to discuss the Soleimani killing with me for this story. Some outright rejected the claim that the momentous decision to kill Soleimani was driven, at least in part, by politics. (Even now, the strike could lead to lethal Iranian retaliation against U.S. persons.) Others denied having first-hand knowledge of politics shaping the decision to kill the Iranian general, but acknowledged such considerations could have influenced those in Mr. Trump's inner circle.
In another shocking Trump-era example of politics allegedly creeping into national security decisions, Bob Woodward reported that Chairman of the Joint Chiefs Mark Milley twice contacted his Chinese counterpart to alleviate concerns that the president might somehow initiate a war with Beijing to hold onto power. While prior presidents and senior U.S. officials have certainly (and perhaps in some cases, unavoidably) politicized major national security decisions, it's hard to think of an instance as potentially catastrophic as a president mulling going to war with a nuclear-armed China in order to subvert a domestic U.S. election.
Sometimes, politics aside, critical national security decisions may be made for more superficial or even purely egoistic reasons. Consider the discussions during the Trump administration to kidnap WikiLeaks founder Julian Assange from the Ecuadorian consulate in London. These plans were driven by then-CIA Director Mike Pompeo, according to former officials. Mr. Pompeo was enraged over a WikiLeaks dump of sensitive CIA hacking tools that occurred during his tenure – he wanted revenge, these officials told me.
This list is hardly exhaustive. The politicization of national security goes back — much further back — than the Trump administration. (The Kennedy, Johnson, Nixon, and George W. Bush presidencies all spring to mind.) But I mention them because they crystallize, for me at least, the need to keep an open mind about the limits of possibility in the national security world. They also reveal what can drive very powerful people to act in ways that could have world-changing, life or death effects.
Politicians and policy-makers do not always, or even generally, act out of their worst impulses; it is unfair (and tendentious) to presume that they do. Many non-partisan intelligence and national-security professionals do try and provide unvarnished advice and information. And elected figures do often consider national-security issues as distinct from their other responsibilities. But oftentimes, many — including journalists, and I don't exempt myself – have been too captive to, and captivated by, a deferential or idealized view of power, and insufficiently skeptical about its messy, broken reality.
There's a saying that "Hypocrisy is a tribute that vice pays to virtue," and it is understandable, and in its own way laudable, that we often talk about politics and national security the way we wished they intersected – or didn't. In the end, however, this type of romanticizing often functions as an exercise in self-deception.
Get in touch at zach@projectbrazen.com or securely at brushpass1@protonmail.com.
💡
THE BRUSH PASS is an initiative
of Project Brazen
, a journalism studio and production company based in London and Singapore. Follow our newsletter
WHALE HUNTING
delving into the hidden world of the rich and powerful and
GATEWAY
about the European drug explosion.
Join The Brush Pass for free
Stay connected with The Brush Pass and get our latest updates right in your inbox.